Ryan C. Posey, Esq. has a boutique civil litigation practice with nationwide experience, outstanding reputation, and record of success. Mr. Posey handles complex commercial and injury litigation, and fights for individuals and businesses in high-stakes litigation.  Mr. Posey's passion for, and use of technology, aids in understanding clients' complex needs and delivering legal services with tremendous efficiency.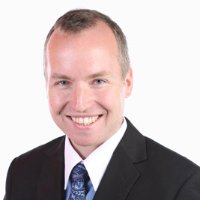 Ryan Posey is both an ardent lover of technology and a skilled litigator.  Mr. Posey represents businesses and individuals in litigation of technology, commercial, and plaintiff's-side litigation. He has litigated matters in federal and state courts around the country. Mr. Posey graduated from Harvard Law School, and has practiced at both large firms and boutique litigation firms in complex litigation involving securities, intellectual property, ERISA, personal injury, general commercial disputes, and class actions. Prior to joining Bode & Grenier, Mr. Posey was an attorney with Goodwin Procter LLP in Boston.
While in law school, Mr. Posey was a staff editor of the Harvard Journal of Law and Technology, as well as Director of Training of the Harvard Prison Legal Assistance Project.  On the Harvard Journal of Law and Technology, Mr. Posey edited articles on emerging technology-related legal issues.  He also volunteered for the Berkman Center for Internet and Society, working on trademark issues related to Creative Commons.  As part of the Harvard Prison Legal Assistance Project, Mr. Posey represented indigent inmates in disciplinary and parole hearings.  In addition, Mr. Posey studied international international arbitration law at Stockholm University (LL.M.) and coached that school's moot team at the Willem C. Vis International Arbitration Moot in Vienna, Austria.